Gold Rises First Time In Four Days On Uncertainty In Italy
Gold futures gained for the first time in four sessions amid signs of political uncertainty ahead of an Italian referendum this weekend.
Gold has slumped 11 percent in the second half of 2016, after posting its best first half in almost four decades, as investors price in increasing likelihood that borrowing costs will keep rising in the U.S. The precious metal, which doesn't offer yield, is finding some support from the uncertainty in Italy that's triggered a bid for haven assets.
"There are worries about Italian banks and what's going to happen with this referendum," Chris Gaffney, president of world markets at St. Louis-based EverBank, said in a telephone interview. "We're seeing a little bit of buying in the gold market on uncertainty."
Gold futures for February delivery gained 0.7 percent to settle at $1,177.80 an ounce at 1:46 p.m. on the Comex in New York, paring the weekly loss to 0.3 percent. Prices are down for a fourth week, the longest streak in more than a year, as investors price in a 100 percent chance that borrowing costs in the U.S. will rise this month.
While wages declined, hiring in the U.S. picked up in November and the unemployment rate tumbled to a nine-year low on a drop in the number of people in the workforce. On Thursday, investors cut their holdings in exchange-traded funds back by gold for a 15th day.
"Nothing in this data derails the FOMC's expectations of rate increase," Gaffney said. "The markets are looking past December, trying to figure out what's going to go on next year."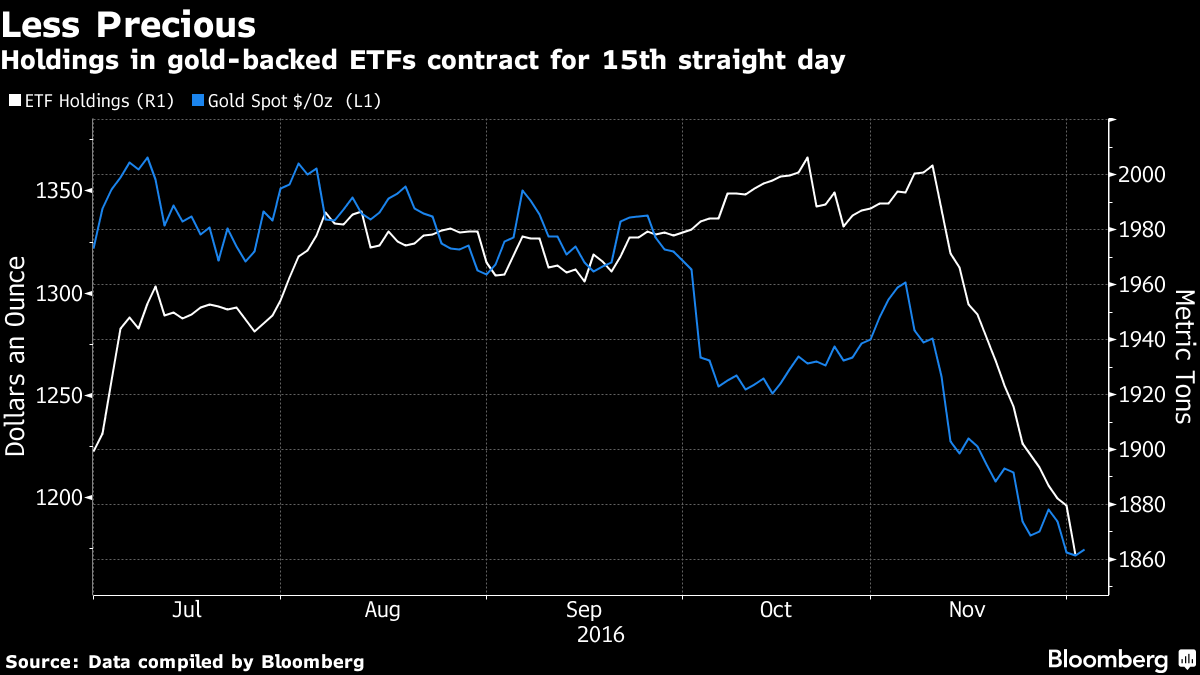 For a QuickTake on gold's price performance, click here.
'GoldSafe provides regular commentary and analysis of gold, currencies and the global economy.  All articles published here are to inform, not influence.  Only you can decide the best place for your money, and any decision you make or don't may put your money at risk.  GoldSafe's fundamental strategy requires the ownership of physical gold and does not recommend gold derivatives, ETFs or any paper substitute.'